During today's Future of Final Fantasy event, Square Enix showed off many things – Final Fantasy XIV and Final Fantasy XV to name a few. After showing the invite-only crowd the trailer for Final Fantasy XV again, they announced that they game will be available for not only PlayStation 4 but also for XBox One! The game has also been announced to being developed with DirectX 11.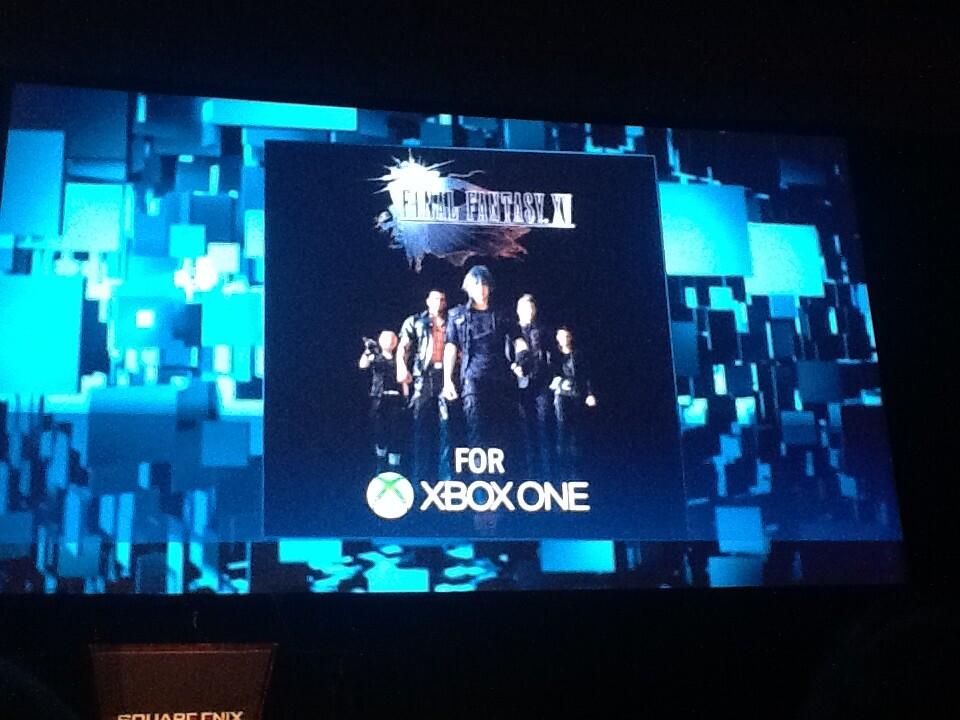 Thank you to @RPGSite for the image! We will hopefully have higher quality images for this game later.
You can already pre-order Final Fantasy XV on Amazon for PS4, however note that the price and release date are temporary until an official announcement on them.